Level Five Workshop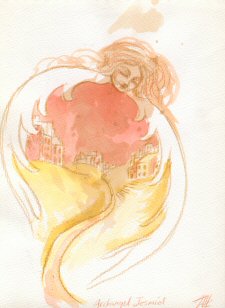 Experience the energy, love and wisdom of some of the more unusual Archangels such as Archangel Jezmiel who teaches us the Lesson of Nurture which is one of the 16 lessons in the Karmic Law of Love.
Archangel Jezmiel bestows her goodness and kindness upon all of mankind and teaches us the importance to nurture oneself on all levels as well as nurturing others.
Other wonderful lessons you will connect with on Level 5 include the Lesson of Regeneration and the Lesson of Destiny.
Fee £99

Accommodation
There is a fantastic selection of accommodation in The Cotswolds including small family run guest houses.
Testimonials

"The earthy strength and grounding I received from Azukkiel has always remained with me"
"It is truly uplifting to be with you and the group and I treasure the time in the workshops, having experienced some very clear images and sensations during the two days...the most significant of which was a silver and gold brilliant flash, like a lightening bolt as you laid you hand on my head in the second session with Archangel Deyvael."